The Bengal Rescue Network (BRN) is a volunteer run organization, throughout the United States and Canada.
Our mission is to ensure that NO Bengal cat roams the streets, goes hungry, sleeps in the cold, requires attention, lacks affection, or remains alone to face an uncertain future.
To make your tax-deductible donation to support these cats in need, just click the button below.

Click here to join BengalCatRescue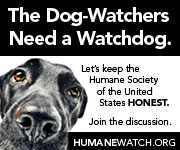 Visit HumaneWatch.org
Other Useful Websites
The International Bengal Cat Connection (TIBCC) - The International Bengal Cat Connection is dedicated to the Bengal Cat and its owners! We live, work and play with our Bengal cats. We consider them part of our family! Taking an entertaining, informative and balanced look at the ordinary and extraordinary relationships we form with our Bengals.
The Cat Coach - The Cat Coach can help you solve cat behavior challenges using a combination of positive methods, including behavior modification, training techniques and education.
Messy Beast - Not-for-profit resources on cat care, welfare, behaviour, breeding, rescue and general interest. This privately run website is not affiliated to any registry, breed society, veterinary association or welfare society.
Cornell University - Poisonous Plants - This is a growing reference that includes plant images, pictures of affected animals and presentations concerning the botany, chemistry, toxicology, diagnosis and prevention of poisoning of animals by plants and other natural flora (fungi, etc.).
Cat Hobbyist - The Online Community for the feline hobbyist.
Pet Friendly Hotels and Motels - Free Online Directory of pet friendly hotels, motels & resorts that allow dogs, cats, etc.
= About Us = Regional Contacts = Faq = How to Adopt = Available Cats =
= Adoption Questionnaire = How to Surrender = Surrender Agreement =
= Volunteer Info = Fostering Guidelines = Foster Application = Educational =
= Org Links = Club Links = Rescue Links = Email Links = Misc. Links =
© 2017, Bengal Rescue Network. All rights reserved.