The Bengal Rescue Network (BRN) is a volunteer run organization, throughout the United States and Canada.
Our mission is to ensure that NO Bengal cat roams the streets, goes hungry, sleeps in the cold, requires attention, lacks affection, or remains alone to face an uncertain future.
To make your tax-deductible donation to support these cats in need, just click the button below.

Click here to join BengalCatRescue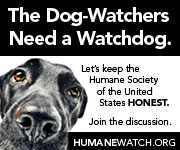 Visit HumaneWatch.org
Feline E-mail Lists
BengalCatRescue @ Yahoogroups - Rescue and adoption of Bengal and Bengal-mix cats.
BengalCatBreedersMentoringNetwork @ Yahoogroups - Welcome to The Bengal Cat Breeders Mentoring Network! Not many of us have the time to care for our cats, jobs, work at home, other responsibility and mentor the new breeder. So, why not create a forum to make this information collection easier and allow everyone to work together for the betterment of the Bengal cat breed.
Bengals-L @ Yahoogroups - Bengals-L is the oldest and largest of the mailing lists for Bengal Cats. The purpose of the Bengals-L mailing list is to have a central point where we can meet to share information, solve problems and discuss matters of interest. Discussion should mostly be limited to Bengal Cats; Exhibiting, Breeding and maintaining them as pets. Fridays are much looser, and discussions are permitted to stray a bit.
Fanciershealth @ Yahoogroups - This moderated list is designed for the Cat Fanciers community (pedigreed cat exhibiting and breeding) and is limited to the discussion of feline health issues only. Infectious disease control (virology, microbiology, parasitology), genetic problems and husbandry practices relating to cattery health management are all welcome subjects for this mailing list. Our members also participate in reviewing recent journal articles, compiling valuable resource bookmarks, and sharing our experiences through live chat sessions.
TICAMEMBERS @ Yahoogroups - This list is for ALL who show in the TICA organization. This list is not just restricted to TICA rules and regulations but is open to discussion about any issues related to TICA, TICA members, and the cats that are shown in this organization. This may involve health issues, showing issues, wins, losses, personal stories or achievements. We are going to allow posting of litters, show cats, and any cat related items.
Exoticcatbreeds @ Yahoogroups - This is a list for the discussion of exotic and hybrid cat breeds such as the Bengal, Chausie, Savannah, Jungle Cat, Pixie bob, African Serval, Asian Leopard Cat (ALC), Caracal, Bobcat, Lynx, etc. All breeders, admirers and owners are welcome to become a member. You may use this list to sell, trade, ask questions, etc.
Special-Needs-Pets-Support @ Yahoogroups - This list IS for people who are caring for special needs pets. Everyone is welcome, especially if you are dealing with pets with physical disabilities, pets who are recovering from serious injuries, pets with chronic conditions such as IBD, pets with life-threatening illnesses, elderly and/or terminally ill pets who need hospice care at home, and pets with emotional and/or behavioral problems.
= About Us = Regional Contacts = Faq = How to Adopt = Available Cats =
= Adoption Questionnaire = How to Surrender = Surrender Agreement =
= Volunteer Info = Fostering Guidelines = Foster Application = Educational =
= Org Links = Club Links = Rescue Links = Email Links = Misc. Links =
© 2017, Bengal Rescue Network. All rights reserved.