The Bengal Rescue Network (BRN) is a volunteer run organization, throughout the United States and Canada.
Our mission is to ensure that NO Bengal cat roams the streets, goes hungry, sleeps in the cold, requires attention, lacks affection, or remains alone to face an uncertain future.
To make your tax-deductible donation to support these cats in need, just click the button below.

Click here to join BengalCatRescue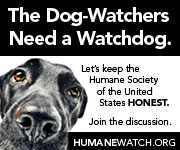 Visit HumaneWatch.org
Rescue Related Links
The International Bengal Cat Connection (TIBCC) - Rescue Connections - The International Bengal Cat Connection is dedicated to the Bengal Cat and its owners! We live, work and play with our Bengal cats. We consider them part of our family! Taking an entertaining, informative and balanced look at the ordinary and extraordinary relationships we form with our Bengals.
Petfinder - Petfinder is an on-line, searchable database of animals that need homes. It is also a directory of over 9,000 animal shelters and adoption organizations across the USA, Canada and Mexico. Organizations maintain their own home pages and available pet database. For Bengal cats (and other cats) affiliated with the Bengal Rescue Network, please see BengalRescue.Petfinder.Com.
Purebred Cat Breed Rescue (PCBR) - Purebred Cat Breed Rescue has a very specific mission to support Purebred Cat Breed Rescue efforts. Purebred Cat Breed Rescue involves the rescue of both pedigreed cats and "copycats". Purebred Rescue organizations are usually composed of people who are expert in identifying the various breeds of cat and dealing with the specific needs of the breed(s) that they rescue. They aim to not only promote & rescue purebred cats, but also endeavor to place these purebred cats into caring, loving homes for adoption.
Operation Noble Foster - Many thousands of requests for the fostering of pets have come in from members of our armed forces, National Guard and Reservists, that are being called to active duty as a result of the War on Terror. Our foster volunteers are proud to have provided so many caring cat foster homes and for making it possible for there to be many very happy reunions, and many have continued to foster for other military pets. Operation Noble Foster is coordinating the cat foster for military pets using a private interactive, searchable database listing homes volunteering to foster and rescues with such foster homes available.
Maine Coon Rescue (MCR) - A nationwide 501c3 Non-Profit organization dedicated to rescuing Maine Coon and Maine Coon Mix cats. We are a network of volunteers who share one love-our beloved Maine Coons. We assist in assuring that these cats are placed in carefully screened forever-homes where they will spend the rest of their lives being spoiled as they deserve.
Sky Ark Inc. - Sky Ark is a nonprofit organization providing air transportation and airlift services during disasters and desperate crisis situations to the animal and humanitarian community. Sky Ark is an animal/wildlife and humanitarian organization that excels in air transportation and support. We are not involved in animal rights issues.
= About Us = Regional Contacts = Faq = How to Adopt = Available Cats =
= Adoption Questionnaire = How to Surrender = Surrender Agreement =
= Volunteer Info = Fostering Guidelines = Foster Application = Educational =
= Org Links = Club Links = Rescue Links = Email Links = Misc. Links =
© 2017, Bengal Rescue Network. All rights reserved.