The Bengal Rescue Network (BRN) is a volunteer run organization, throughout the United States and Canada.
Our mission is to ensure that NO Bengal cat roams the streets, goes hungry, sleeps in the cold, requires attention, lacks affection, or remains alone to face an uncertain future.
To make your tax-deductible donation to support these cats in need, just click the button below.

Click here to join BengalCatRescue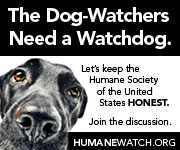 Visit HumaneWatch.org
Bengal Cat Clubs
The International Bengal Cat Society (TIBCS) - The International Bengal Cat Society is the oldest and largest group of Bengal enthusiasts and breeders in the world. Members are dedicated to the promotion and preservation of the Bengal breed of domestic cat.
The International Bengal Breeders Association (TIBBA) - The International Bengal Breeders' Association, Inc. is a non-profit corporation composed of a group of dedicated breeders, owners and enthusiasts who are united in their efforts to preserve, improve and promote the future of all generations of the domestic Bengal cat. One of TIBBA's goals is to provide education to the general public, pet owners and Bengal cat breeders.
The Bengal Cat Club of Great Britain (BCCGB) - The Bengal Cat Club of Great Britain is the first choice for Bengals in the UK. In this comprehensive website you will find a national kitten list which is updated monthly, over 100 breeders adverts with direct links to their websites, e-mails and telephone numbers.
The Bengal Cat Club (UK) - The Bengal Cat Club was founded in 1993 to cater exclusively for the Bengal Cat and became affiliated to the GCCF in October 1996. By the end of 1998, we had over 300 members and today this has risen to over 500. Each member agrees to adhere to the Club's Code of Conduct and to the GCCF Code of Ethics that all affiliated clubs have agreed to accept. The Club played a key role in the successful application for Preliminary recognition of the breed by the GCCF that was granted in June 1997.
= About Us = Regional Contacts = Faq = How to Adopt = Available Cats =
= Adoption Questionnaire = How to Surrender = Surrender Agreement =
= Volunteer Info = Fostering Guidelines = Foster Application = Educational =
= Org Links = Club Links = Rescue Links = Email Links = Misc. Links =
© 2017, Bengal Rescue Network. All rights reserved.