The Bengal Rescue Network (BRN) is a volunteer run organization, throughout the United States and Canada.
Our mission is to ensure that NO Bengal cat roams the streets, goes hungry, sleeps in the cold, requires attention, lacks affection, or remains alone to face an uncertain future.
To make your tax-deductible donation to support these cats in need, just click the button below.

Click here to join BengalCatRescue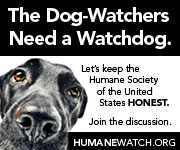 Visit HumaneWatch.org
Feline Organizations
The International Cat Association (TICA) - The world's largest genetic registry of purebred and household pet cats and one of the world's largest sanctioning bodies for cat shows, has the mission to encourage its members to be caring, responsible owners and breeders of cats who work together to promote the preservation of pedigreed cats and the health and welfare of all domestic cats.
American Cat Fanciers Association (ACFA) - An organization founded to promote the best interests of purebred and non-purebred cats and of breeders, owners and exhibitors of cats; and promotion of education, knowledge and interest in all domesticated cats, purebred and non-purebred, for the general public.
The Governing Council of the Cat Fancy (GCCF) - The primary governing body of the Cat Fancy in the United Kingdom - the feline equivalent of the Kennel Club.
Fédération International Féline (FIFe) - A federation of national members representing, at present, forty two different organisations in forty countries.
International Cat Agility Tournaments (iCAT) - An organization devoted to creating a new category of cat competition in which cats negotiate an obstacle course designed to display their speed, coordination, beauty of movement, physical conditioning, intelligence, training, and the quality and depth of their relationship with their owner, who trains with them and guides them through the course.
The National Animal Abuse Registry - A grass roots - non-profit group comprised of all volunteers, who give many many hours to sifting through the data (i.e. case reports, newspapers, search engines, court records etc.) to find the information listed in this database. We rely entirely on donations to do our work. We receive no local, state or federal funding. Your donations are tax deductible. Our 501(C3) non-profit is on file with NH States' Attorney Generals Office.
The National Animal Interest Alliance (NAIA) Trust - A nonprofit 501 (c) 4 organization established under the Internal Revenue Code to promote responsible animal care and ownership and reasonable laws, policies and regulations to protect animals and the people who care for them.
The Winn Feline Foundation - A non-profit organization, affiliated with The Cat Fanciers' Association (CFA), Inc., which supports health related studies into medical problems affecting cats. Projects funded by The Winn Feline Foundation have provided much of the information that is used every day in all aspects of feline veterinary medicine.
Orion Foundation - The mission of the Orion Foundation is to take up the fight against Feline Infectious Peritonitis (FIP).

= About Us = Regional Contacts = Faq = How to Adopt = Available Cats =
= Adoption Questionnaire = How to Surrender = Surrender Agreement =
= Volunteer Info = Fostering Guidelines = Foster Application = Educational =
= Org Links = Club Links = Rescue Links = Email Links = Misc. Links =
© 2017, Bengal Rescue Network. All rights reserved.