Have a question not covered here?
Be sure to ask BEFORE you adopt or surrender a Bengal.
The Bengal Rescue Network and the BengalCatRescue@yahoogroups.com email list may have the information you need about cat related issues. Join our email list and see if we can be of assistance.
To make your tax-deductible donation to support these cats in need, just click the button below.

Click here to join BengalCatRescue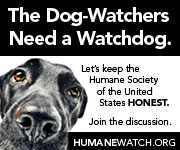 Visit HumaneWatch.org
Are you a Non-profit rescue? How can I help?
We are a recognized 501c3 non-profit organization, effective July, 2007. All donations to our Organization are tax-deductible. If you wish to support our efforts, you can send a donation by clicking the button below.
If you wish to make a donation other than financial, please contact the appropriate Regional Coordinator by selecting Home, then Regional Contacts from the menu above.
Please note, if the funds are contributed to a specific cat or rescue-in-progress, please be sure to include this information, along with your name, on the Paypal form.
Where do the Bengals listed for adoption come from?
The Bengal Rescue Network receives Bengals from owner surrenders, animal control, other rescues, etc. The only Bengals we do not accept are those directly from breeders, who have other venues to sell and/or place their cats, and those looking to sell their Bengal, not re-home them. All Bengals listed are rescues in need of forever homes that are serious about a lifetime commitment to the cat.
I'm not sure if a Bengal is right for me. Now what?
Try fostering! It's a great way to learn about Bengals and help Rescue at the same time. Just select Volunteer, then Fostering from the menu above.
Are they purebred? Do they come with papers?
Generally, Yes and No. The Bengal Rescue Network is run by volunteers who either breed, have bred, or have Bengals as pets. These individuals have extensive knowledge of the breed, and are usually very good at spotting the characteristics that make a Bengal a Bengal. Bengal Rescue is for any cat that we feel is more than likely a Bengal or Bengal mix. We rarely receive registration papers with a cat needing rescue. If papers are available, potential adopters will be informed.

Do you have cats under 1 year? How about kittens?
Yes and No. We do receive cats between 6-12 months of age, but they are few and far between. The average age of a cat coming into Rescue is 3-5 yrs, sometimes much older. It is extremely rare to have kittens in rescue that are purebred. Most of our kittens are bengal-mix. However, no kittens are released before 3 months of age.

What are the adoption fees?
Adoption fees vary for many reasons. Each Bengal looking for a home has an adoption fee set by the Regional Coordinator, and this fee is dependent upon location, veterinary costs, shipping/transport fees, etc. For this reason, you should inquire directly to the individual listed as the contact for that particular Bengal.
I adopted a Bengal, and it didn't work out. Do I get a refund?
In short, no. Most rescues won't consider it unless it is within the contract period identified (usually 3-5 days after adoption) and a veterinarian certifies a medical issue that was not originally identified and cannot be corrected. At this time, you will be given the option of choosing another Bengal, or receiving a refund. This refund is at the discretion of the Board.
Beyond the unusual situation stated above, Bengal rescues are usually from unknown sources, unstable pet owners, or are being re-homed due to issues at home, be it behavioral or someone just not wanting a cat anymore. Because of these reasons, we can't, as outlined in the adoption contract you sign, provide refunds for cats that don't work out. We are usually happy to try and find another cat that will work out. Simply put, homeless & unwanted Bengals come to rescue. Bengals with temperament and health guarantees come from reputable breeders.
Do I get funds toward vet bills acquired while I owned the cat?
Refunds for vetting are not given. Simply put, when you buy an animal, adopt a rescue, or pick a free kitten from the farmer down the street, the care and love of that animal falls on the adopter's shoulders. Rescues, as are all living things, a risk to take on as a responsibility. Rescues can be especially risky because there are many potential unknowns. Generally, we don't receive background info, and even when we do, no one can predict a cats health, not even with a pedigree in hand. We do basic vetting on each cat, as outlined on our Adoption, How to page. This does not include heart, bowel, cancers, knee problems or anything beyond a basic set of tests and health check provided by a vet. Health on a rescue animal can never be guaranteed.
The Contract outlines the above clearly, and will be signed by both yourself and the current foster or coordinator. This refund policy is made clear, so when you sign the Contract, you are signing that you accept these terms.
I'm a breeder. How will I know if one of my Bengals comes into the rescue?
The Bengal Rescue Network believes that: "Responsible Breeding is Responsible Rescue". To support this belief, we will notify a breeder (if that information is available) about a Bengal turned over to Rescue as soon as possible. We would also hope that the breeder will assist with rehoming and/or covering expenses which were incurred during the Rescue process.

= About Us = Regional Contacts = Faq = How to Adopt = Available Cats =
= Adoption Questionnaire = How to Surrender = Surrender Agreement =
= Volunteer Info = Fostering Guidelines = Foster Application = Educational =
= Org Links = Club Links = Rescue Links = Email Links = Misc. Links =
© 2017, Bengal Rescue Network. All rights reserved.